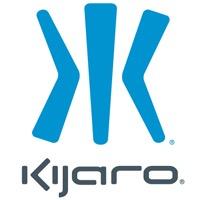 I had a chance to get out and try my new Kijaro Hammock and Ultra Tarp today. Even though it was a perfect day with lots of sunshine and a cool breeze, I was really hoping to try the tarp in some rain. Call me crazy, but there is something about being toasty and dry in a tent or under a canopy while listening to the rain fall and thunder boom. I only spent a couple hours relaxing in my double nest hammock but, it was just what I needed.
I paddled around the James River to find the perfect spot to set up, it was kind of hard with the water being up a foot or so. Once I found the perfect spot I broke out the Ultra Tarp and Hammock and was set up in about 9 minutes. I was not trying to set up a perfect camp, just a spot to get some shade and hang out for a while.
At 321lbs I really put the hammock to the test but, once the tree's stopped making odd noises and I was fully in the hammock it was solid and very comfortable. Needless to say I am excited to start some overnights and extended camping trips using Kijaro products. There is other bigger name hammock systems on the markets and I am sure they use different engineering and might rate higher, I'm not sure however, when I personally like a product and it fits my size and needs I tend to stay with that product. After all I did not end up on my butt, even after bouncing around and trying to get it to fail. The cording and stitching stayed solid and I never felt like I was going to fall. "At First I did" but once in the hammock I was all good …….
Sun set's in the Hammock are pretty nice to.
You can find Kijaro Hammocks and Accessories at:
Please follow and like us: